---
Founded in 2000, The Goss Agency is a boutique marketing firm providing branding, strategy and needle moving creative concepts to small and midsize clients.
---
Results
---
Please click on the options below to read the case histories and see client results.
---
Disney Vacation Club
---
CHALLENGE
Disney launched a new brand extension, Disney Vacation Club, to become a network of resorts located throughout the U.S. Today, Disney Vacation Club has resorts in Hilton Head, in Vero Beach, and at Walt Disney World. These resorts represent the first time Disney has moved beyond the boundaries of its theme parks. There was a major challenge with the launch of this brand extension. Disney was known for its fabulous Disney World and animation, but people didn't know what to expect from Disney in this new venture.
ACTION
Identification and prioritization of historical and cultural features/facts. Then communicated "Brought to you with the quality experience and imagination you trust of Disney."
RESULT
Sales continue to exceed projections.
TESTIMONIAL
"I worked directly with Jeff Goss in the launching of The Disney Vacation Club, which consisted of Disney's Vero Beach Resort and Disney's Hilton Head Island Resort. It was the first time Disney had extended its brand beyond The Walt Disney World Resorts. After eight months of disappointing results in pre-occupation sales, the recommendation spearheaded by Jeff Goss to implement consumer insight programs in the north and in our Florida markets was executed. This led to targeted creative insights that leveraged the unique distinctive characteristics of the properties Disney is known for.
It is a Disney policy not to give specific results. I will say the campaign far exceeded expectations. Thanks, Jeff."
- Pat Quinn, Marketing Director, Disney Vacation Club

Cherokee, North Carolina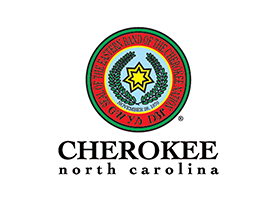 ---
CHALLENGE
The Eastern Band of Cherokee Indians dynamic history and culture had been shadowed by the image of the casino, social ills, and rubber tomahawk tourist traps.
ACTION
Identify historical/cultural facts, traditions, features, and experiences to establish an emotional appeal and effective media/creative campaign.
RESULT
TESTIMONIAL
"It was time to consolidate our resources and unite our cultural entities and conduct an RFP for a marketing partner. We narrowed our list of prospects and sent out our RFP to a dozen or so marketing agencies in the Southeast. From the moment we looked at the ads done by The Goss Agency, it was obvious they 'got us.' It was obvious they did their homework and knew something about our culture. Their presentation of our culture was truly striking. We looked proud and accomplished and rich with heritage and tradition in a 'National Geographic' sort of way. Since then, four years ago, the advertising has instilled a sense of pride in our people, and the results have been profound, from town levy to numbers at the gates of the Fairgrounds, Drama, Village, and Museum."
- Mary Jane Ferguson, Director of Marketing, Eastern Band of Cherokee Indians
View Cherokee PR Results Example
UPS
---
CHALLENGE
UPS' objective was to target business.
ACTION
After the Customer Insights Study, a common theme emerged, shipping was critical to the business but there was something else in the workplace equally critical to the individual and his/her performance - coffee.
RESULT
A direct mail campaign was developed to offer a free pound of coffee with your first corporate account shipment. The message: Two things business can't live without."

Massey Ferguson
---
CHALLENGE
Due to declining sales for Massey Ferguson tractors, AGCO was strongly considering merging this long-established brand into its new line of AGCO agricultural tractors. A proposal had already been made to start this process by changing the color of the Massey Ferguson from red to orange. Was there any Massey Ferguson heritage left worth leveraging in a market so dominated by John Deere?
ACTION
Three hundred phone interviews were conducted with farmers in 26 states and were followed up with Inside Insights Focus Groups. Massey Ferguson Heartland discovered that the Massey Ferguson brand still had a heritage for quality among farmers over age 40.
The brand positioning became: Position Massey Ferguson as the pinnacle of reliability – reliable products and reliable people from a reliable company with a coveted heritage. Focus this reliability on the benefits of consistent performance and long-lasting dependability.
RESULT
TESTIMONIAL
"We selected The Goss Agency to spearhead the Massey Ferguson re-branding assignment because of the agency's ability to conduct the necessary research that helped us position the brand correctly and to create an exceptional creative product. The new Massey Ferguson campaign is among the best in the agricultural industry, and I'm confident that it will deliver against the objective of creating a new image for one of our most important brands."
- Doug Durand, Manager, Marketing Communication, North America, AGCO Corporation, Massey Ferguson

The Island of St. Lucia
---
CHALLENGE
The loss of the banana contracts in Europe led the St. Lucia Tourist Board to focus on tourism and meaningfully on differentiating the Island from the many islands in the Eastern Caribbean. The board was leaning toward positioning the Island as the island with the friendliest people.
ACTION
We conducted Inside Insights Focus Groups with travelers who had been to the Caribbean at least once and planned to visit again within the next two years. We discovered travelers considered "the island with the friendliest people" to be Jamaica. Different attitudinal segments favorably received two Benefit Statements, The Authentic West Indies and The Island Adventure. Both of these strategic benefits were incorporated into the current advertising and public relations campaigns.
RESULT
TESTIMONIAL
"Jeff Goss of The Goss Agency headed the creative image campaign that defined the beautiful qualities of our island. The campaign was defined through identifying what specific island attractions appealed to the various audiences. The attraction-specific ads were strategically placed in related verticals to capture the audience. Islands Magazine was so impressed with the new campaign they gave it preferred placement, inside front cover – a 20-percent premium at no additional cost. Island Tourist Board tracking indicated a 37-percent increase in inquiries."
- Maria Fowl, Director of Marketing, The Island of St. Lucia

Farnam Custom Products
---
CHALLENGE
Farnam Custom Products in Arden, NC, is a customizer of industrial products — a niche player that sells special products/parts that can be significantly modified. Farnam needed to move more towards higher-volume products while not giving up its customizer niche. Was it possible to do so without giving up its point-of-difference as the ultimate customizer?
ACTION
Farnam as the cost-effective solutions provider offering. We recommended that Farnam continue its role as ultimate customizer while inching towards more standard applications, as long as these applications allowed and encouraged liberal modifications.
RESULT
TESTIMONIAL
"The new corporate identity, clear and focused message, and the branding that you created for us have been very helpful and powerful for us. We have seen that we now attract more interest in the marketplace and that we have increased credibility. Furthermore, the message is clear enough that we have been attracting the kind of clients we desire most and not just raw numbers. Your work has allowed us to generate a more dynamic, techy, and partner-like image in the global marketplace. I feel that the increased international interest, inquiries, and business we have seen are a result of this marketing program. The web site you designed is unique, very effective and well received. The branding, identity, web site, and sales materials affect the way the world perceives us. I have definitely seen increased market interest and confidence, which will help generate and assure our future success."
- Neil Farnam, CEO, Farnam Custom Products

Haywood County, North Carolina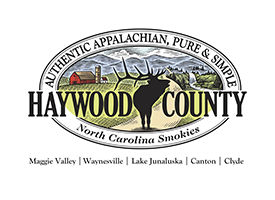 ---
CHALLENGE
The first ever official branding campaign for the 208-year-old county. Haywood County's 555 square miles has four small towns, none of which had appeal on their own to be a main attraction. When coupled with the other amazing cultural, outdoor, and agritourism experiences, the County had the potential to be the attraction, especially in an age with travelers, particularly millennials, seeking things real, experiences vs. possessions.
ACTION
Execution: Branding Program, Logo/Tagline, Strategic Marketing/Media Plan, Social Media Strategic Plan, Affinity-targeted display ad campaign designed for each of the nine Affinity Target Profiles to which the diverse Haywood County features appealed, Mobile Responsive Website, Visitor's Guidebook/Collateral, Monthly Monitoring/Reporting, Execution of Pinterest's new Rich Pin boards, allowing visitors to do self-guided mobile tours through the Pinterest App.
RESULT
TESTIMONIAL
"I would like to thank the Goss Agency and the Tourism Development Authority Staff and Board for their work in the creation of our new brand and logo. This logo will accentuate the implementation of our long term strategic plan. This plan will be instrumental in guiding us into the future."
- Ken Stahl, Chairman, Haywood County Tourism and Development Authority

Historic Biltmore Village
---
CHALLENGE
In the late 1800s, Historic Biltmore Village was conceived by visionary millionaire George Vanderbilt and designed by the world-renowned architect Fredrick Law Olmstead as the home to the hundreds of artisans, builders, and craftsmen there for the construction of the Biltmore Estate. Today, the preserved historic village is home to over 80 independent and national shops and restaurants.
A lack of deliberate and consistent branding/marketing coupled with the emergence of several new shopping centers resulted in a year over year sales drop.
ACTION
The Merchant's Association hired The Goss Agency to execute the first ever branding and marketing campaign with Brand Logo, tagline, event schedule, website, marketing plan, brochures, and historic map and visitors guide.
RESULT
TESTIMONIAL
"This brand revitalization has contributed to an average sales increase of about 16%, according to participating merchants, and has breathed new life into the Village, providing the missing and well deserved image of an international quality leisure shopping experience with distinctive independent and national shops, restaurants, and lodging in a relaxed, historic, charming setting."
- Curtis Williams, Biltmore Property Group

Blossman Gas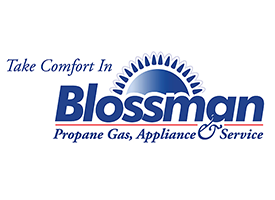 ---
CHALLENGE
Our client, East-Coast based Blossman Propane Gas, Appliance, & Service, with 67 locations from Miami to Baltimore, was challenged with an eroding market due to higher costs for propane, big electric companies infiltrating homes with heat pumps and green tax incentives, and the extension the natural gas reach.
ACTION
The Goss Agency addressed the barriers head-on with our strategic and thorough approach of research, stakeholder interviews, conducting a day-long session to identify benefits and barriers, and leading focus groups to identify the most meaningful brand positioning.  Take Comfort In Blossman says it all - who they are and what they offer clients.  The fully integrated marketing plan, across five media markets, includes TV, radio, outdoor, and online.  The results speak for themselves.
RESULT
TESTIMONIAL
"You and your firm are doing a very good job for us. The reasons for my comment are:
1. You understand what we need as a propane retailer.
2. Your work is organized and focused on results, not the work.
3. Your people are professional
I've worked with a lot of consultants in the career (IT, strategy, HR, marketing) and you are among the best. Feel free to call to discuss further."
- Randall R. Doyle, CFO, Blossman Gas

The Chubb Institute
---
CHALLENGE
The Chubb Institute, Parsippany NJ, is a division of The Chubb Corporation. Despite the prestigious name, the school was perceived as just another technical/vocational school in the Northeast, Midwest, and Southeast.
ACTION
We conducted Benefits Testing Focus Groups with students and applicants who did not attend. The research insights indicated that computer/technical schools were largely ignoring the emotional aspects of the decision to return to school.
We developed a new brand and corporate positioning for Chubb. This encouraged Chubb to move away from its trainer brand image and shift to a brand personality of the encouraging, confident mentor.
RESULT
Asheville Regional Airport
---
CHALLENGE
Negative perception: Small, outdated, with fewer connections, amenities, resulted in significant "leakage", customer base, business and leisure, driving to Charlotte and Greenville.
ACTION
Rebrand and increase traffic by highlighting positive qualities: saving hours/dollars traveling to other airports, putting value on time with family and business, convenient parking, fewer lines, faster check-in, and a markedly less-stressful traveling experience.
RESULT
TESTIMONIAL
"We are so pleased to be working with The Goss Agency. Jeff Goss and his team have an excellent reputation and experience in the travel industry that will help re-position Asheville Regional Airport as the airport of 'choice' for Western North Carolina travelers. In a very short period of time (less than three months), The Goss Agency has exhibited their understanding of both the business and community needs, through development and implementation of a creative, thoughtful, and compelling campaign, which primarily targets our business travelers. Since its inception, the campaign has successfully generated interest, attention, and action from our customer base, many of whom are now looking to Asheville for both their business and leisure travel needs. In the months to come, we look forward to seeing more of this type of creative airport advertising from The Goss Agency."
- Susan Phillips, Director of Marketing and Public Relations, Asheville Regional Airport

The Thoms Estate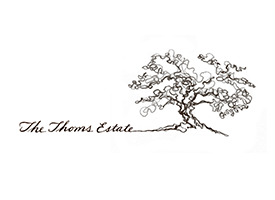 ---
CHALLENGE
30 property sales in 2 years. French Chateau homes from $750K to $3M. Thoms Estate was an unknown property or brand surrounded in Western North Carolina with approximately 60 developments, with 25 in direct competition in the same price range.
Property concept: converting 100 acres of rolling fields and pond into a French County Estate with amenities and architectural style of the countryside of southern France. The amenities included a Secret Garden, Fly-Casting Pond, Bocce Ball Court, Stargazing Points, a Labyrinth, Plein Air Art, and Estate Inn with French Cooking and Wine Room.
ACTION
The Brand Identity/Logo/Tagline. Created emotional messaging around each property experience, which was strategically placed in digital and print media relating to specific Cultural and Art Affinity Targets with a supporting closer" tabletop Estate book for qualified inquires.
RESULT
3 months into campaign, 30,000 inquires, 3,300 leads and 30 contracts on property. Developer Kent Smith said, "30 years and countless properties, this is the best branding and sales piece I've ever seen."
TESTIMONIAL
"Working with Jeff and his staff was a wonderful and delightful experience. From concept to execution, every detail was performed in an organized, on time and in a professional manor, and with great inspiration and excitement. A great listener and advisor, Jeff and his team provided the juice to create the idea and vision of our story, which won the prestigious Addy Award and helped us successfully launch a project in difficult economic times. I would love to work with Jeff on another project in the future. The most qualified leads I've ever seen in my 20 years in the business, and the entire sales team shares the same sentiment."
- Tom Tamrack, Marketing Director, The Thoms Estate

Sky Dive North Georgia
---
CHALLENGE
With a fixed budget, management wanted to attract more people to sky-dive but didn't know how to target or message.
ACTION
Create campaign targeting extreme sport enthusiasts who had never sky-dived, utilizing print campaign, and guerrilla placement. The Goss Agency's Benefits Testing Program successfully identified who would sky-dive if motivated. In addition to current skydivers, our campaign was designed to reach the free spirit" type who takes part in other adventurous sports and activities such as rock climbing, but had never sky-dived. The campaign took shape with solid sky-blue posters and ads that featured small white type, which was positioned as if it were falling through the sky.
RESULT
Reached capacity within months.

Austin Foods
---
CHALLENGE
Austin is the nation's largest producer of cracker sandwiches. However, a major part of its distribution has been to club stores and mass merchandisers where its profit margins are low. The company wanted to brand Austin in the supermarket channel where its share of market trails Frito-Lay, Keebler, and Lance.
Property concept: converting 100 acres of rolling fields and pond into a French County Estate with amenities and architectural style of the countryside of southern France. The amenities included a Secret Garden, Fly-Casting Pond, Bocce Ball Court, Stargazing Points, a Labyrinth, Plein Air Art, and Estate Inn with French Cooking and Wine Room.
ACTION
Inside Insights Focus Groups were employed to uncover the hot buttons that lead to a consumer purchase. It was discovered that the strongest benefit that motivates consumer use of cracker sandwiches is the benefit of ending the hungries. The primary reason to choose cracker sandwiches over other snacks is to satisfy hunger cravings until a full meal can be enjoyed.
RESULT
AQFI launched the first advertising and public relations program in its history in three test markets. On-pack promotions and end-aisle displays touted End the Hungries. Based on the results, Austin rolled out the program into the 15 markets having the highest proportionate consumption of cracker sandwiches.

Nexchange
---
CHALLENGE
Founded in 1996, Nexchange Corporation is changing affiliate marketing by connecting buyers and sellers on a network of over 75,000 online stores.
ACTION
Using Nexchange's patent-pending technology, Web site owners open retail stores within the relevant content of their sites -- generating revenue without ever losing their visitors. Retailers include Proflowers, Ashford.com (Nasdaq:ASFD), and Just For Feet among others. Upon completion of consumer insights analysis, the position was identified for Nexchange to take leadership in enabling on-line retail without losing the customer. Also it was determined that what was most important was to communicate this key benefit in simple, uncomplicated term. A series of ads and direct mail were created.
RESULT
Rather than inform the prospect that they could keep the visitor to their site from leaving, the direction was determined to communicate our limitations, where we could not keep them from going, the restroom.

The Marketing Workshop
---
CHALLENGE
Marketing Workshop, the Southeastern U.S.'s premier research house had a desire to develop more awareness and importance for ongoing research among corporations and marketing companies throughout the Southeast.
ACTION
Upon completion of customer and prospect analysis, it was identified that an approach that touched the emotions of success and risk aversion was the key message. A series of single color ads with powerful headline messages were created to touch the emotions of those making decisions on marketing efforts and budget expenditures.
RESULT
Ad messages appealed to the conservative nature, sense of humor, risk aversion, and egos of the target, e.g., Where CEOs turn for advice, other than their spouses.

Global Food Exchange
---
CHALLENGE
Internet startup in need of branding and packaging its international food brokerage business model.
ACTION
Print campaign: supermarket buyers' publication, farm publications and Wall Street Journal ads for investors.
RESULT
Successful launch led to lucrative acquisition by ConAgra.
TESTIMONIAL
"In the category of international food brokerage, we were facing competition focused on one category of food with budgets triple ours while our budget was to be spread over four categories. We needed a lean, experienced, superman agency. The Goss Agency was recommended to me by a director of marketing who is a close friend and associate. After a search and review of four agencies, our team of eight unanimously elected to work with Jeff Goss and The Goss Agency.
Jeff's team wrote our marketing plan and media strategy. With a combination of outstanding creative and media strategy, they showed us a way to increase our customer base of buyers and sellers 18% in six months. They changed the way the most dominant magazine in the restaurant category sold its ads in order to accommodate our unique buy. We executed a schedule of small space ads in the Wall Street Journal targeting the C level of the food industry on the commodities page, creating sell-in from the top as we targeted buyers and sellers, never done before."
- Karen Fox, Director of Marketing, Global Food Exchange

Bekaert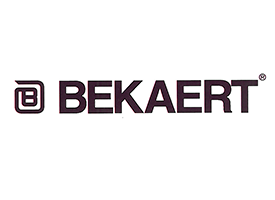 ---
CHALLENGE
For decades, ranchers had used large-gauge (traditional) barbed wire. Bekaert had to communicate to consumers and distributors that its new thinner product offered a significant increase in tensile strength and durability.
ACTION
Persuade longtime consumers that the new wire is superior to the old wire despite its appearance. The positioning line was: The superior engineered wire, freeing you from time, worry and concerns surrounding fencing and repair. We utilized a no-B.S. print campaign to persuade longtime consumers that the new wire is superior to the old wire despite its appearance.
RESULT
Exceeded all sales projections, and ranchers began requesting our posters.

Amoco
---
CHALLENGE
Polypropylene fabrics and fibers for a variety of manufacturing from clothing to skis, and highway erosion barriers. North America: Atlanta, GA.
ACTION
By compiling data and available research, some conducted by the industry and some by Amoco over the decades, we repackaged and presented this information on their website and collateral in an informative and educational manner technically helpful in executing and specifying a project for civil engineers.
RESULT
Thus, Amoco Fabrics and Fibers was established as the authority in geo-textiles and it was a risk to do a job without their knowledge. This positioning was carried out in direct mail and ads in industry publications that struck the emotions surrounding the risk.

Baffin
---
CHALLENGE
Until partnering with The Goss Agency, Baffin Boots of Canada relied heavily on sales and reputation to sustain its growth. Distribution suffered and sales became flat. While TGA certainly respects and supports this approach, we believe it is imperative to build a brand.
ACTION
To create brand image that reflected the manufacturer's practical understanding of harsh tundra environments and real need for a rugged boot, we developed a print campaign that was designed to tap the passion and build a bond with the extreme-cold-weather sports enthusiast. The campaign continued to increase sales, and ran for a number of years in trade shows and consumer publications.
RESULT
Georgia Power
---
CHALLENGE
Preceding deregulation that allowed Georgia Power customers to choose power companies throughout the Southeast, Georgia Power decided on a preemptive strike. Even though solid relationships had been established, there was still concern about some defection.
ACTION
After a thorough customer study, it was decided to take the high road and remind customers of the support and resources lent by Georgia Power day-to-day and especially in a crisis. Actual examples were used for a series of ads placed in the Wall Street Journal. The portraits of the Georgia Power Representatives were etched in the same style and by the same illustrator of the Wall Street Journal, giving the campaign stature and credibility.
RESULT
Reduced commercial churn to 1%.

Stamford Town Center
---
CHALLENGE
Stamford Town Center had the enormous challenge to reach outside its market. Its sights were set on New York City. Its goal: pull shoppers from the best shopping in the world to their mall, a short train ride away.
ACTION
Stamford Town Center has a lot of stores that Manhattan doesn't, believe it or not. Also, New Yorkers don't like to fight crowds after pushing and shoving just to get to work all week. The Civilized Shopping theme line was born. We developed full page ads that ran in the New York Times and colorful transit posters.
RESULT
Vitelco
---
CHALLENGE
Due to the constant humidity of the island and incessant construction, Vitelco was having difficulty giving quality service to customers.
ACTION
Reverse the company's negative image by creating an aggressive public relations campaign that highlights Vitelco's involvement within the community and recent capital improvements.
RESULT
The company received a Community Leadership Award by the Rotary Club and shed its negative image.

The Mall at Short Hills
---
CHALLENGE
Campaign needed to promote winter visitation, a time when most Northerners rarely leave their homes.
ACTION
Created campaign to persuade consumers to shake their cabin fever and shop during the winter months. Utilized print, transit and outdoor media vehicles.
RESULT